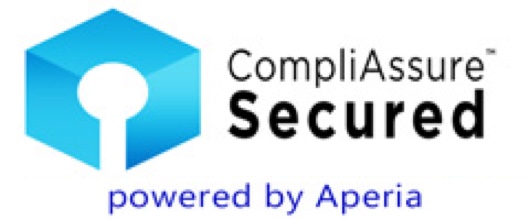 PLEASE READ BEFORE PROCEEDING
All yearly memberships run on a calendar year basis and expire December 31st of the year through which you are paid. You can renew your membership online by logging in below.
To pay dues, your OGCA membership must be CURRENT.
(Your dues are considered current if they
are paid thru 2018 or beyond.)
If you proceed to pay your dues online, please allow 3-6 weeks for your new badge insert to arrive in the mail.
Your badge insert is not available to be picked up at the show if you pay online. Your badge will arrive in time by mail if the date of the next meeting is two weeks or more away. If the next meeting date is less than two weeks away please pay in person at the DUES DESK at the meeting and your dues badge will print on the spot for entry (remember to bring your hard badge holder with you so you are not charged for a replacement). This online system does not directly update the computers used at the meetings and can not verify that you had just paid online.
Meeting Dates:
November 17-18, 2018
January 12-13, 2019 (Last show to use badge for entry if it is dated 2018)
March 9-10, 2019
May 11-12, 2019 - Banquet and Annual Display Show
July 13-14, 2019
September 14-15, 2019
November 23-24, 2019 - Director Elections
PLEASE READ IF YOU ARE PAYING DUES FOR MORE THAN ONE FAMILY MEMBER : You must create separate account profiles with each MEMBER NUMBER with SEPARATE EMAILS FOR EACH INDIVIDUAL. Please do not attemept to change the information in a profile that was already created as this could result in incorrect information and application of dues entered on the members account.
If your membership badge expired on 12/31/2017 (less than one year in arrears) you may be reinstated by paying a minimum of three (3) years dues for $95.00. If your membership expired 12/31/2016 or prior please do not pay your dues online as OGCA By-Laws require that you re-apply for membership. For information on re-joining please go back to our web page and click on "join".
THE LOGIN TO PAY YOUR DUES IS LOCATED AT THE BOTTOM OF THIS PAGE.

Please have your OGCA membership number, VISA, MasterCard or Discover card handy.
PLEASE CONTINUE TO SCROLL DOWN.
---
Dues Options Before Logging In
1-year dues: $40
1-year Active Duty Military: Free -

(Must enclose rank, branch, duty, station on form in designated field.)

3-year dues: $95 -

(Minimum payment required to maintain your membership if it expired Dec. 31, 20

17

.)
5-year dues: $150
Life Membership: $700 - (See below for our new optional Installment Payment Plan.)
Sr. Life (65 yrs.+): $400 - (See below for our new optional Installment Payment Plan.)
As of October 2015, we have an Installment Plan option for Life.
Life Installment: Initial Payment of $450 and five $50 installments every 30 days for a total of $700.
Sr. Life Installment: Initial Payment of $250 and five $30 installments every 30 days for a total of $400.
(65 years or older, must provide proof of age. You are eligible to purchase the Senior Life Membership anytime DURING THE YEAR that you will be turning 65.)
Members can take advantage of the Payment Plan by logging in below and selecting the "Installment Plan" Option for Life or Senior Life.
---
LIFETIME MEMBERSHIP
If you are purchasing a Life Membership, a temporary badge insert will be mailed to you with in 4-6 weeks. However, please allow 6-8 weeks for your permanent badge to arrive in the mail.
---
Please remember to bring your official badge holder with you if you attend the shows. There is a $5.00 replacement fee at the show for lost or forgotten holders. Please be sure to keep your badge holder in a safe place. Replacement badge holders can not be mailed.
LIKE US ON OUR NEW FACEBOOK PAGE!

---